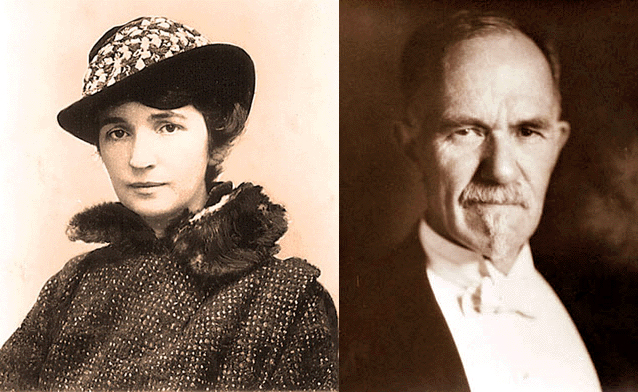 Charles Davenport was a prominent member of the American Eugenics Society in the early 1900s. Davenport, a biologist, founded the Eugenics Records Office at Cold Spring Harbor Laboratory in 1910, which became the "scientific" crux of the American eugenics movement in the early 1900s. The ERO constructed pedigrees to document the "fitness" or "unfitness" of different American families and lobbied for compulsory sterilization. Davenport maintained extensive ties with German eugenicists Nazi movement in the 1930s.
Here is what Margaret Sanger, the eugenicist founder of Planned Parenthood, wrote to Charles Davenport in 1921:
As the subject of the findings of the Eugenics Records Office with which you are connected at Cold Springs Harbor, on the heredity of disease tendencies, is really fundamental to a fair consideration of Birth Control, I am going to ask if you would give a paper on the subject, irrespective of whether you care to speak as an advocate of Birth Control or not…
…at a conference Sanger was then organizing. Ja, rhepeit aftzer me: Ze pedigrees für ze fit und unfit families ahr fündamental to ze Birth Kontrol solution ve ahr planning.